Version Interoperability
Typically, the first question asked is about prior version interoperability. The AutoCAD format for 2021 is also the 2018 format they previously introduced. Meaning you should have no problem going back and forth between 2018, 2019 and 2020. The only exceptions to Civil 3D objects would be the newer Civil 3D object/features will not go backwards, but this shouldn't be a problem.
New and Enhanced Pressure Network
One of the bigger changes in Civil 3D 2021 is the introduction of path-based pressure networks, and multiple enhancements to the overall Pressure Network workflows. For those that do a lot of subdivision work, or complex pressure systems, you will really like these changes!
Pipe Runs – This is a fantastic change to how pressure networks are created and modified. I wish they would do this for gravity networks now. Your pressure network can still remain as one entire network, but you can have separate "runs" within the network. This is great for subdivision development and will make your network much easier to manage.
Paths – Fittings can be added and updated automatically when grip edited or moved. For example, if you have a 45-degree bend, and you grip edit a portion of a pipe, that bend can now change to the proper angled bend! Very cool addition.
Pipe Run Profile Settings – If/when you base your network on a cover depth, the pressure network can now remain dynamic to a profile!
Profile – Better functionality for pressure networks have been introduced, such as adding vertical deflections just as you would a PVI in a profile.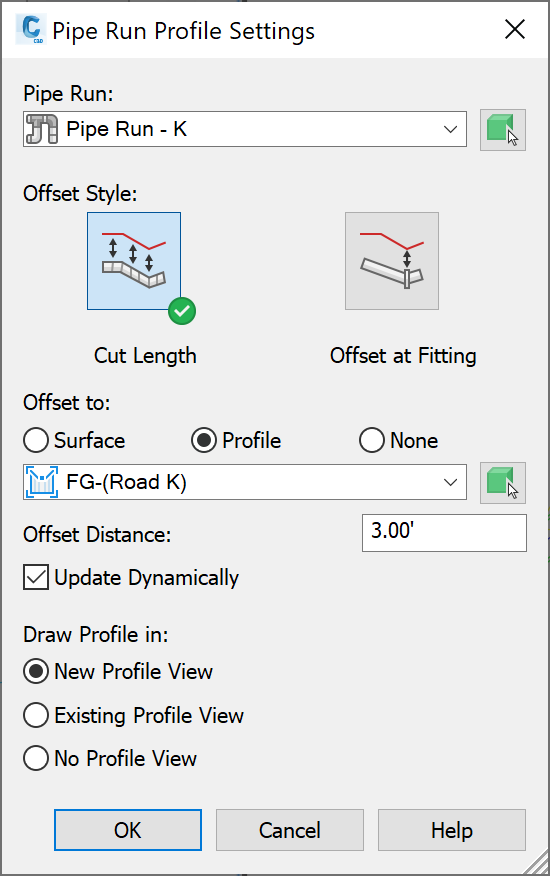 AutoCAD Platform Items
Here are few new things to look forward to in all AutoCAD platform products:
XREF Compare

Similar to the drawing compare feature, you can now compare the changes made to a drawing file attached as an external reference (xref) in the current drawing. Any changes to the referenced drawing or a compared drawing are highlighted using revision clouds. (You can also uncheck this option prior to reloading your XREF, or change the variable to disable it).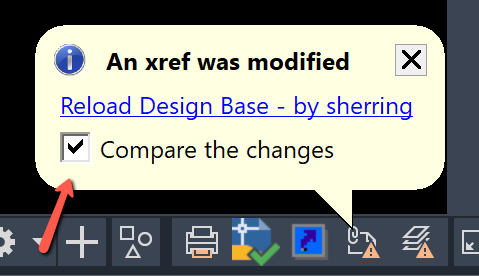 Drawing History Support – (Subscription Benefit)

If you save drawing files to a OneDrive, Dropbox, or Box account, additional versions of these drawing files are created as you work, creating a version history. The previous versions will be listed in the new Drawing History palette so you can compare them with the current version of your drawing.

Trim and Extend

I must admit, I can't stand this change!!Instead of having you select objects or boundaries for the TRIM or EXTEND command, the new "quick" mode selects all potential options by default.
To revert back to the standard way or using the Trim/Extend command, type in one of the commands and from the command line choose MODE, then switch to Standard.

Misc Commands

BREAKPOINT – Allows you to break an object at a specified point
XCOMPARE – Compares an attached XREF with the latest state of the referenced drawing file, highlighting the differences with color within revision clouds.
REVCLOUD – Some nice enhancements to the REVCLOUD command which allows you to control chord length or modify a cloud.
XCOMPAREENABLE – Enables the comparison between an xref and the referenced drawing file.
TOUCHSCREEN ENHANCEMENTS – I'm not sure if this has been around a while, or I finally got a laptop cool enough to have touch screen capabilities, but there are a couple enhancements to the Pan, Zoom and selection.
InfraWorks Integration
Add Bridges to Corridor

The workflow between InfraWorks and Civil 3D has been enhanced to add bridges into your corridor design.If these bridges are modified in InfraWorks, you can simply reload them in Civil 3D.

Interoperability between Civil 3D and InfraWorks for Corridors

This enhancement has been needed for a while now! You can now create corridor component roads in InfraWorks from Civil 3D corridors. A corridor component road represents the designed corridor in Civil 3D and is read-only in InfraWorks.
When you bring a Civil 3D corridor into InfraWorks as a corridor component road, geometry for the shapes and links is created in the InfraWorks model.
Civil 3D 2020.1, .2 – Now in 2021
Most, if not all, of the 2020 update enhancements have been rolled into the software. Some of the following items below may be of interest and really help in streamlining workflows and enhancing design.
Use enhancements to the gravity network analysis including the support for multiple catchments per structure.
Use the new drainage structure parameter mapping feature to map the parameters of Part Builder parts to parameters that are required for the Analyze Gravity Network command.
Enhanced reference template features to manage styles and settings.
The Manage Data Shortcuts command has been updated so you can specify a different data shortcut project path when the current path is still valid.
Bring ArcGIS data into your Civil 3D drawings and save back, publish, and export data for use in ArcGIS.
Export feature lines to LandXML files. This is a big benefit for survey and machine-controlled models.
AASHTO 2018 design standards are included.